Ferry Transportation Information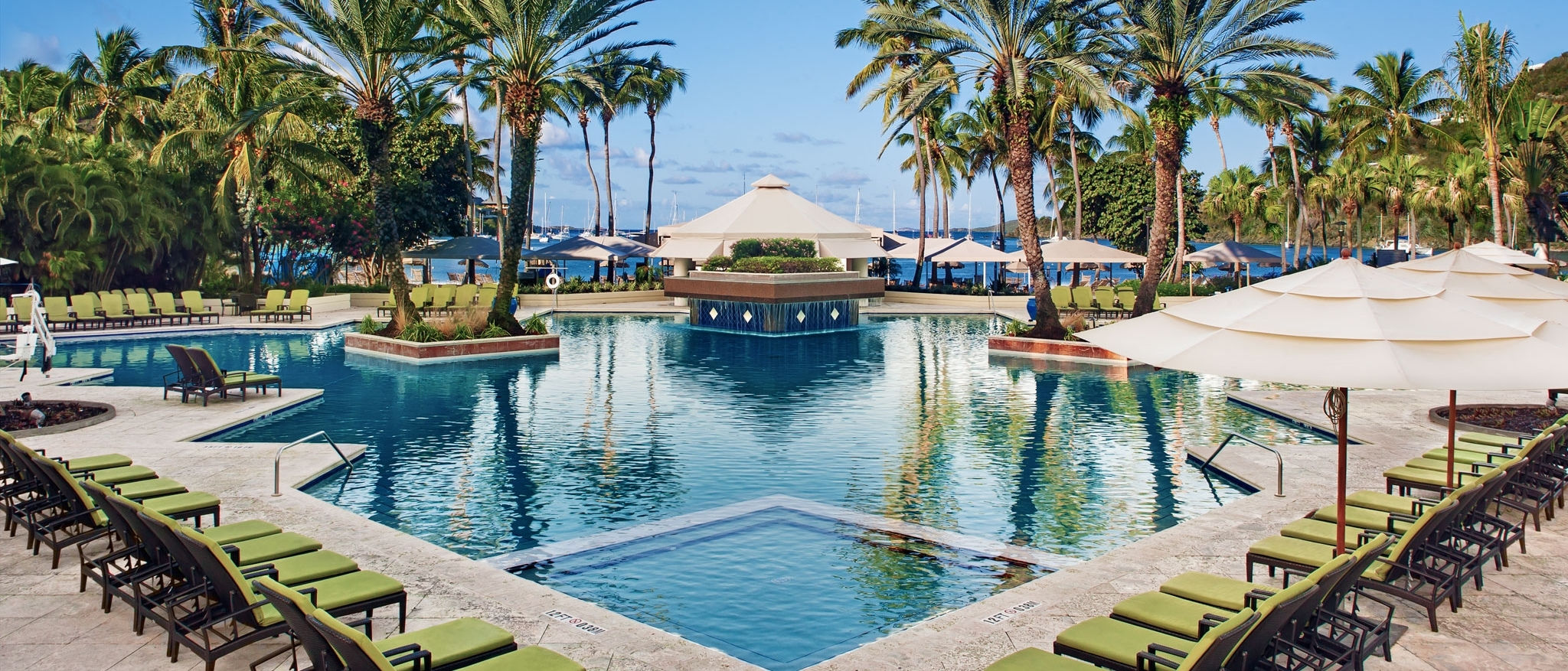 Guests may travel from Cyril E. King Airport (STT) to our resort via our private Westin Ferry. Upon your arrival, please claim your luggage and proceed towards The Westin Airport Lounge, located near the baggage claim area. Our welcome desk staff will warmly welcome you, register you, collect your luggage, and provide you with your ferry pass (the transfer charges will be added to your room bill). Taxis depart regularly from the airport for a 10-minute drive to our docking location, for your 45-minute transfer to The Westin St. John Resort.
Guests who miss their ferry due to airline delays or changes in their travel itineraries will be scheduled on the next available ferry that accommodates their arrival.
Flight information is required in advance, and can be e-mailed to
transportation@westinstjohnvillas.com
. You will receive your ferry pass when you arrive at the airport.
Public transportation will be available if the transportation schedule does not coincide with your arrival time. The public ferry departs Red Hook every hour on the hour. Taxis are available at the St. Thomas airport to escort you to the public ferry, and taxi services are also available once you arrive in St. John to ensure your arrival to our resort.
(August 1 - December 15, 2016)
FERRY DEPARTURE TIMES: Monday - Thursday
DEPART WESTIN DEPART CROWN BAY MARINA
5:15 AM*(24hrs notice) ------------------------
11:00 AM 4:00 PM
----------
FERRY DEPARTURE TIMES: Friday - Sunday
6:00 AM (Redhook) N/A
7:00 AM (Redhook) N/A
9:00 AM 10:00 AM
11:00 AM 12:45 PM
1:45 PM* 3:00 PM
N/A 5:30 PM
*Water taxi for arrivals after 7:30 PM
All guests are required to be at the airport 2 hours prior to the departure of their flight. This is to allow enough time to clear customs, security, and immigration.
Service to store luggage is not available at Crown Bay Marina or at the Westin Airport Lounge, but is available with Red Cap Service at the airport.