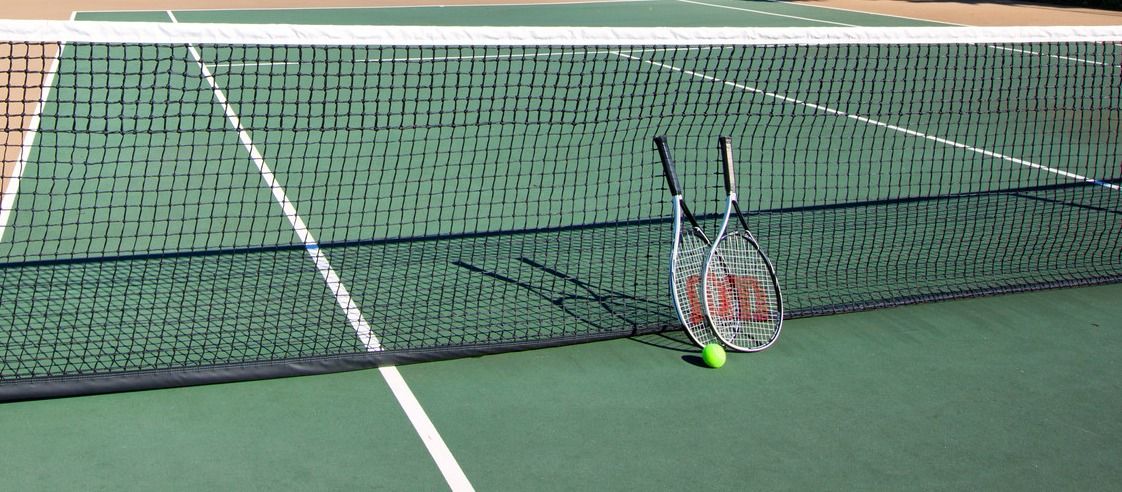 The Westin St. John's beautiful tennis facility features six new lighted turf courts and rental equipment. Bring your game to the next level as you enjoy warm temperatures and outdoor play any time of year.
For court times, call 340-693-8000 ext. 1903.
Westin Tennis Center Facility & Services
Our beautiful, full-service tennis facility has six turf (Omni surface) artificial grass courts. Experienced players and beginners alike will find events and equipment appropriate to their needs.
Tennis Center Facilities
Court Hours
Courts are open for play from 7:00am to 8:00pm. Courts 3 and 4 will remain lit until 8 pm. See the Westin Workout center for equipment rentals and court reservations.
Services
Rental rackets are available for $10.00 per racket per hour.
Balls are available for $8.00 per can
Upon request, we will try to find you a player match from our database

Westin Tennis Center
PO Box 8310, Great Cruz Bay
St. John, US Virgin Islands 00831
Phone (340) 693-8000 ext. 1903
Fax (340) 693-8888
Email: Concierge
St. John, U.S. Virgin Islands
Court Fees
Westin Guests Complimentary
Other Guests $20/hour/court
Tennis racket rental and balls not included in the resort fee. Rackets can be rented through the Westin Workout for $10/ hour per racket. Tennis balls are also available for $8 per sleeve (3 tennis balls). Please contact the Westin Workout center at extension 1903 if additional information is needed.

Kids prices same as adults

Correct attire is required. Shirts and shoes must be worn at all times. "Cut-off" jeans and similar clothing is not allowed. Non-athletic shoes are not allowed on the courts. Men are not allowed to wear tank tops. Thank you!