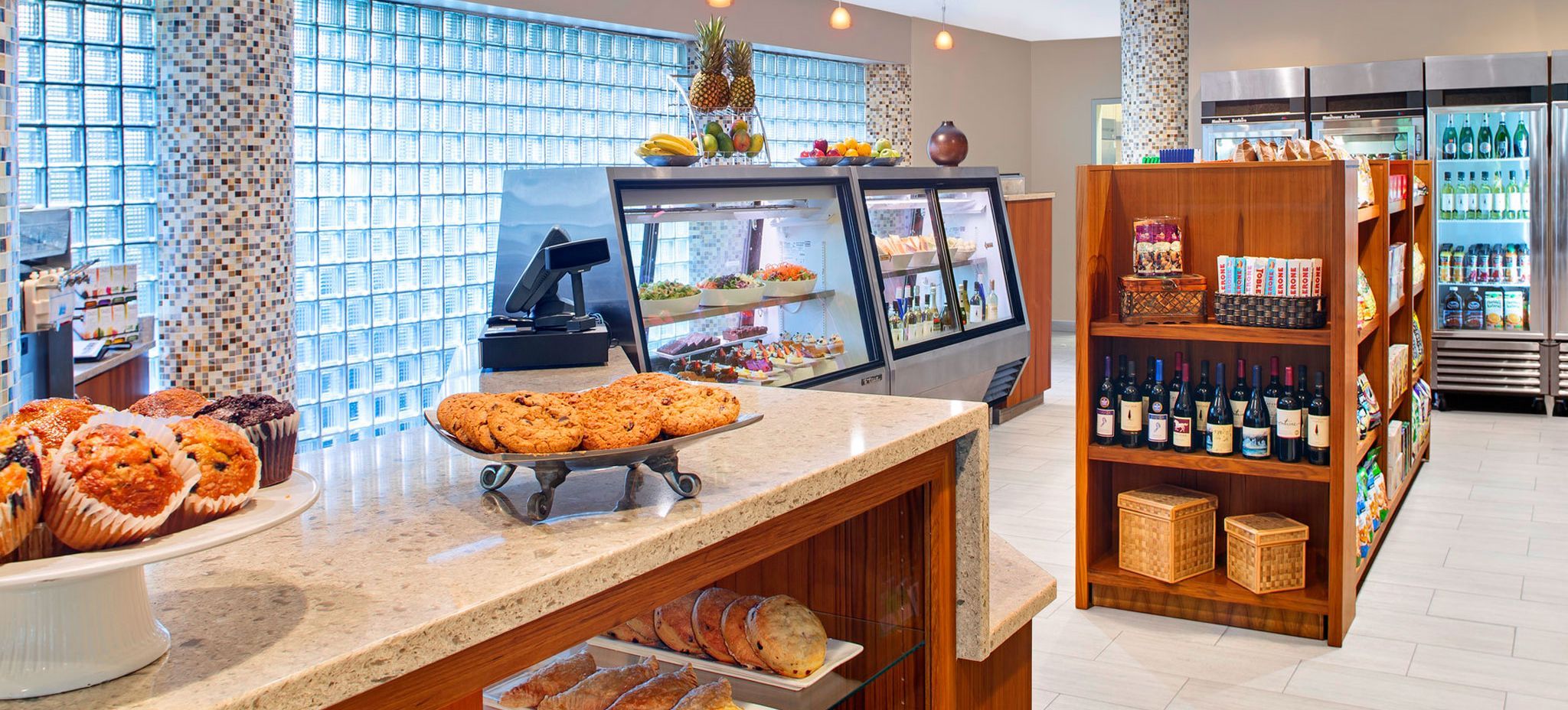 Our experienced culinary staff brings the color and robust flavors of Caribbean cuisine alive. Combine that with opulent settings and the quality service synonymous with the Westin name, it becomes clear that The Westin St. John Resort is the natural choice for all of your St. John dining needs, from a quick homemade wrap at Snorkel's Bar & Grill to a relaxing breakfast buffet at the Lemongrass Restaurant & Bar.
Lemongrass Restaurant & Bar
In Greece they have Mezze. In Spain they call it Tapas. In China they have Dim Sum. Italy has Antipasti. And in America, we have Small Plates- a uniquely communal dining experience where the only thing more stimulating than the culinary collision of flavors in our signature dishes is the company of those around you. Unbound by the limitations of regional flavor or color, Small Plates offer the palette a selection of cuisine as diverse as the Caribbean itself.
Lemongrass Restaurant & Bar will be specializing in small plates, large plates, and snacks with Caribbean infused flavors.
Serving a specialty Lemongrass signature hot tea during breakfast and a Lemongrass chilled tea during dinner.
Hours:
Breakfast: 7:00am - 11:00am
Dinner: 6:00pm - 9:30pm (Please call 6010 for Reservations)
Bar: 5:00pm – 11:00pm serving small plates and snacks with Caribbean infused flavors.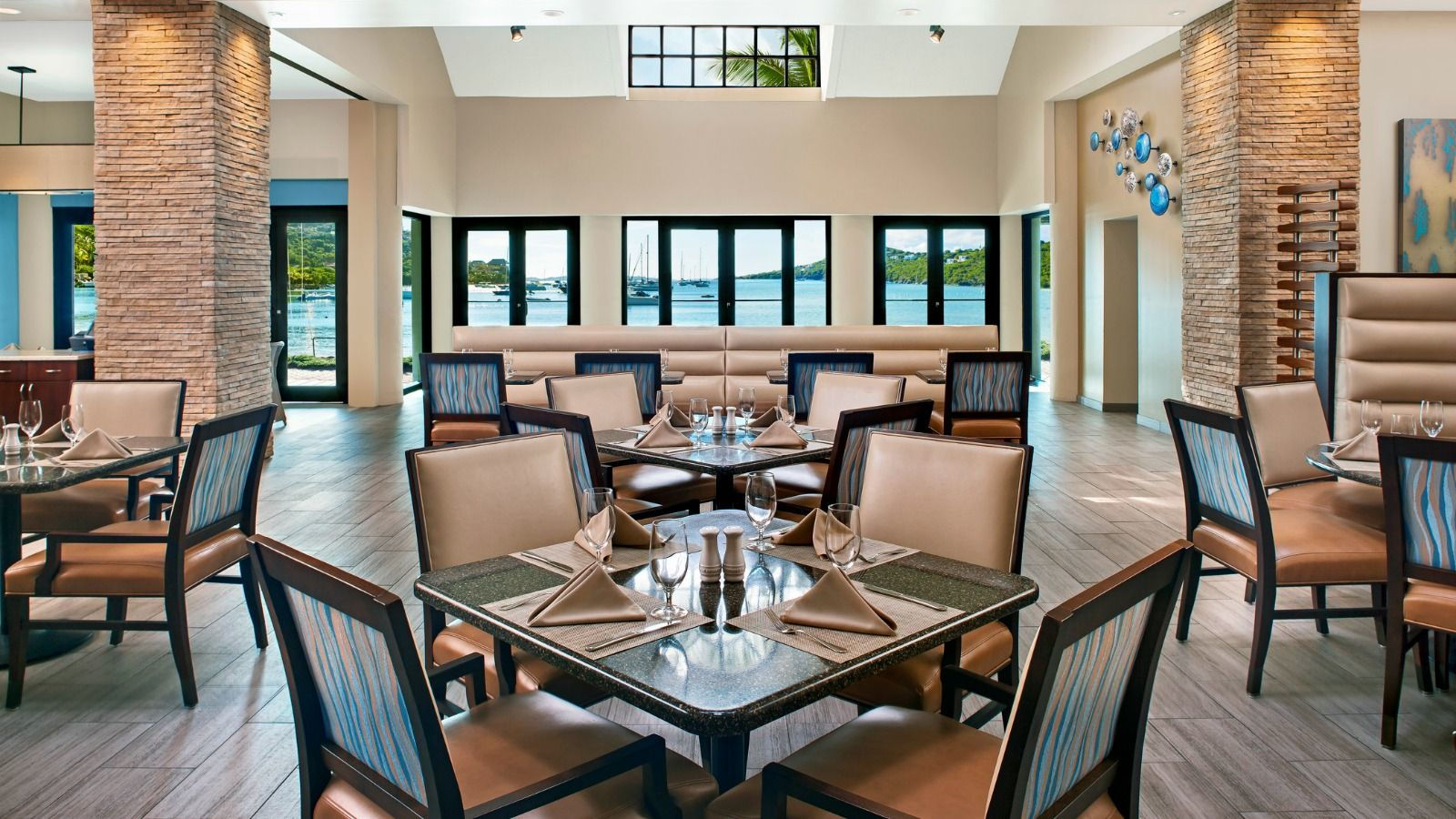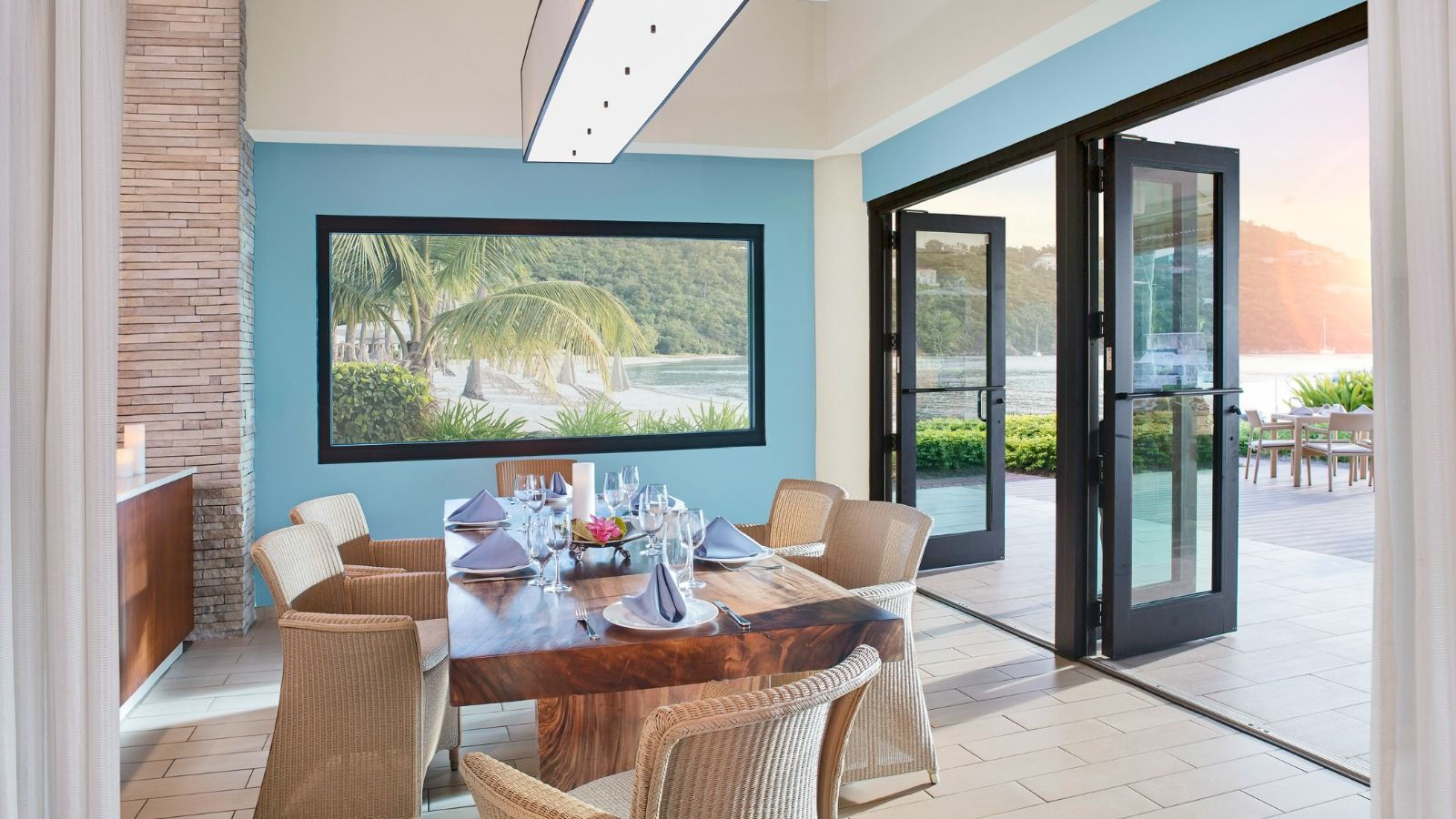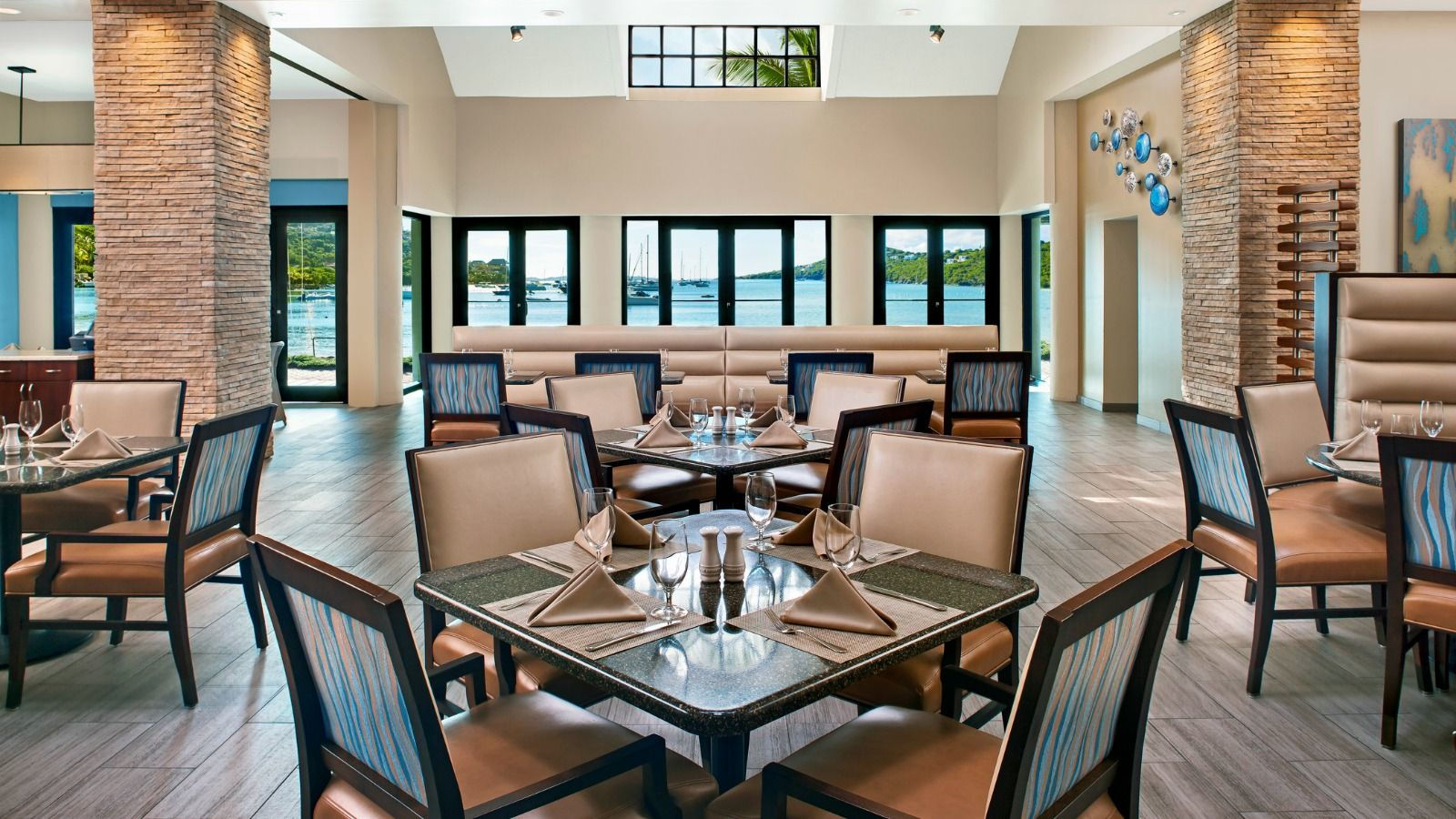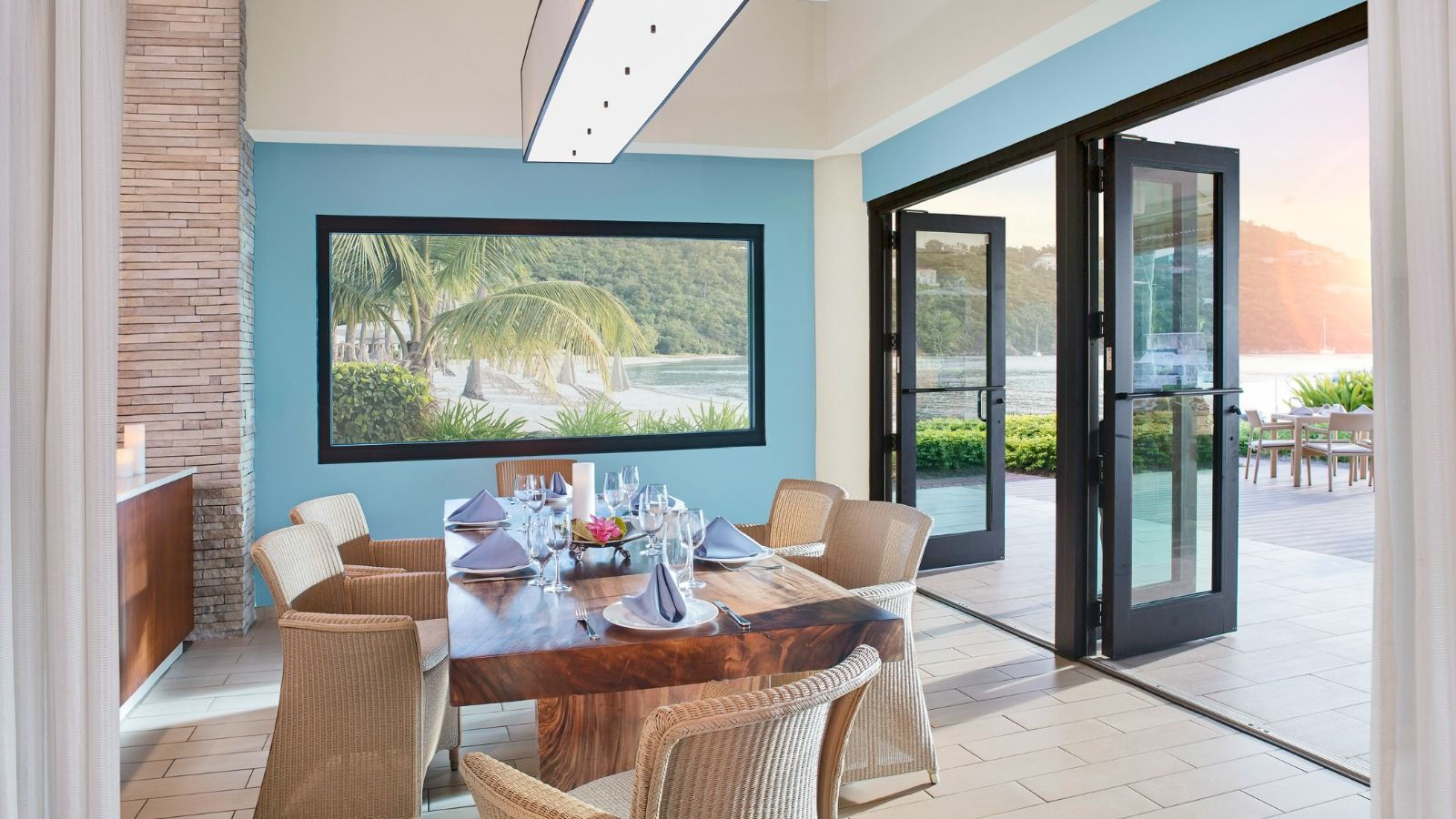 Snorkels Bar & Grill
Pool and beachside dining
Casual dining under the lovely palms on our white sandy beaches. Serving Caribbean infused cuisine and offering a wide range of fresh items. Featuring mahi-mahi tacos, pork sliders, entree salads, famous Snorkel's burgers, delicious homemade wraps, a full bar, and snacks.
Hours:
Lunch: 11:00am - 5:00pm
Beverages at the Bar: 11:00am - 6:00pm
The Marketplace at Great Cruz Bay
Our very own Caribbean grab and go offering Starbucks coffee, fresh pastries, delicious homemade wraps & sandwiches, olive oil, spices, vinegars, wide variety of artisan cheeses, olives, and fresh baked bread. Specialty take-out dining portioned steaks, chicken, smoked salmon and snack packs for traveling or in-room. The Marketplace at Great Cruz Bay offers a wide variety of beer, wine, and spirits to take to the pool, beach, or back to your room.
Hours:
6:30am - 9:00pm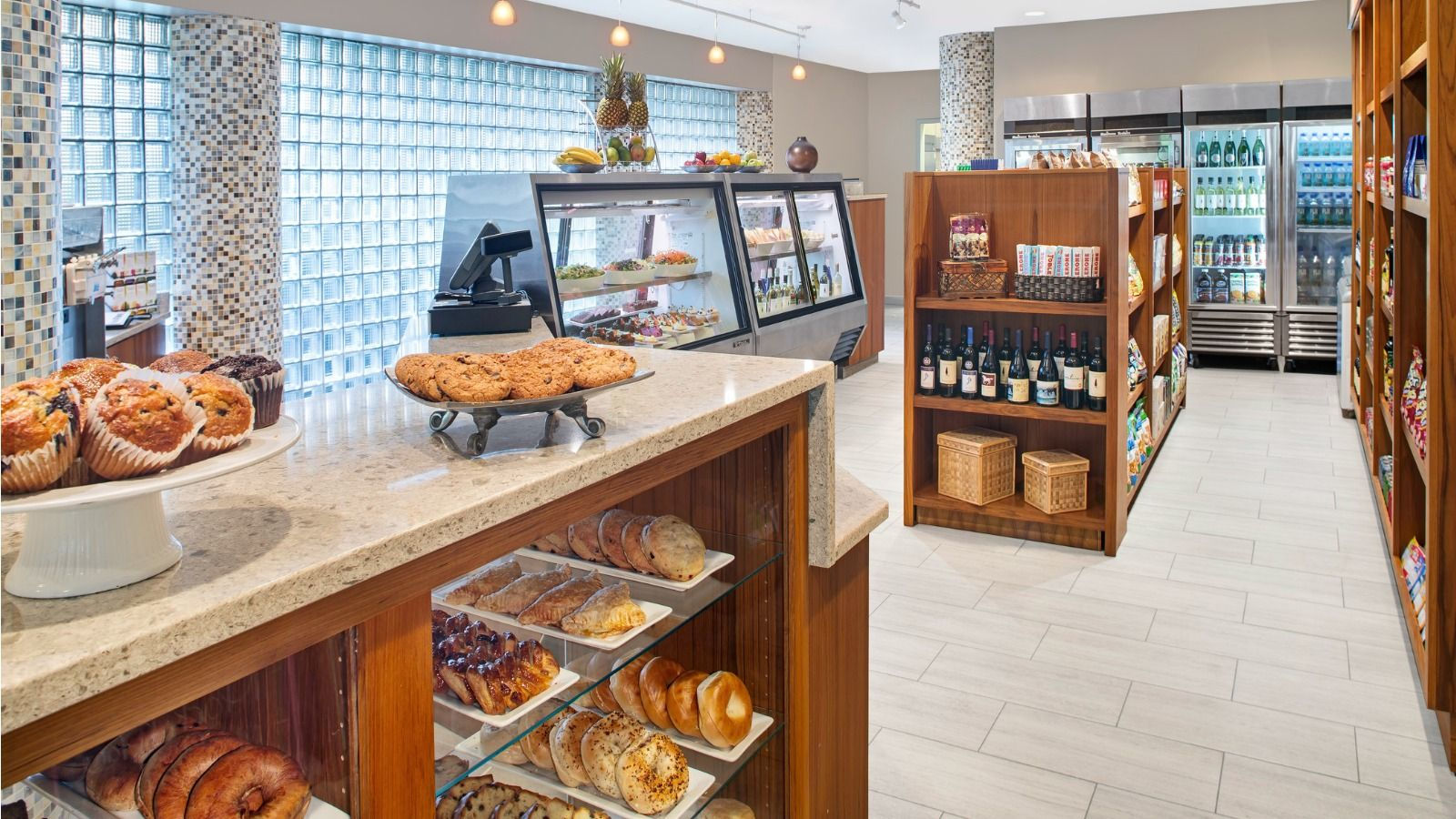 In-Room Dining
In-room dining services are available for guests
Hours:
7:00am – 11:00am
6:00pm – 11:00pm