Westin Family Kids Club
Westin Family Kids Club is paradise for kids, offering a fun, camp-like experience for ages 3 – 12. Hourly, half-day, full-day and evening sessions feature a variety of action-packed activities like arts and crafts, indoor/outdoor games, pool fun, movies, stories and more.
We understand that kids see the world in a different way and learn about new environments through firsthand experiences. Westin Family offers activities to expand their horizons, revealing hidden wonders at every turn. Join us for inspired activities that help kids connect with their environment and learn about their destination, enriching your family's experience in St. John.
Safe and supervised by our trained, attentive staff, your children are well cared for while you explore the beauty of St. John at your pace. Take advantage of Parent's Night Out and enjoy a relaxing evening while the kids join their new friends for food, activities and plenty of fun.
Westin Family Kids Club is open daily from 8:30 a.m. – 10 p.m. 24-hour advance reservations are required. Advance reservations for Parent's Night Out are also required. Please note that children must be fully potty trained to participate.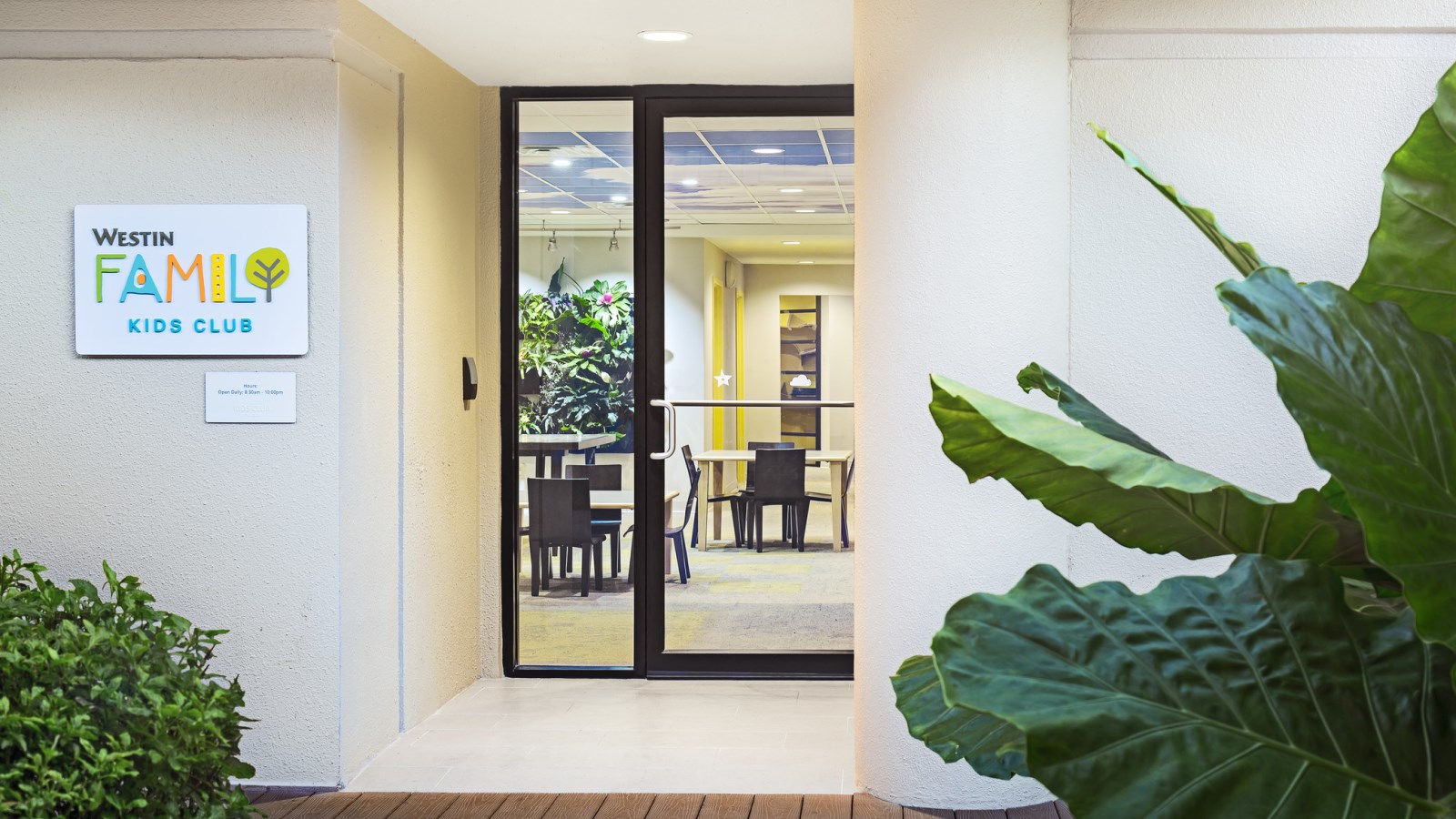 Summer Camp Information
From the Westin Family to you, we are proud to invite our community families to join our Westin Summer Camp Program!
This camp is a fun-filled adventure for all kids' ages 3-9 years old (must be fully potty trained).
All ages will enjoy daily craft activities such as cardboard boat building, the art of tie dye and much more. We will also engage your young ones in outdoor sports, swimming and even our Kids in the Kitchen program!
All week sessions run from 8:30 am to 3:30 pm (7 hours) Monday thru Friday
Minimum 4 children to sign up for each week session
Early registration for all weeks is due by the Friday, June 16th. Payments are due by the beginning of the week session each Monday.
Late registrations after June 19th will be charged $425.00 per week. Payments are due by the beginning of the week session each Monday.
Advertised on our website & announce to incoming guests so that they may take advantage of early registration.
Cancellation Policy – Upon registration, you consent to our payment agreement, which includes a $50.00 deposit per week. The reminder of the payment may be paid no later than the Monday morning of the week session. Cancellations will be refunded until Saturday, June17th. No deposit will refunded for cancellations after Saturday, June 17th. Based on availability, a transfer of paid weeks is possible with 7 days advance notice.
Kids Club Summer Camp Daily Schedule
Open 8:30-3:30, Monday – Friday (Closed on Saturday & Sunday)
Additional Information & Summer Schedule
*Any miss-days due to unforeseen events will be credited with another day or a Westin Kid's Club session following guest and non-guest policies.
12 hour advanced notice is required to receive rain check.
Payments can be made by credit card, cash and check.
Camp Westin will fill up fast so contact us and register today!
Phone Number: 340-693-8000 x2267
Closed Carnival week July 3-7
• Week 1: June 19-23
• Week 2: June 26-30
• Week 3: July 10-14
• Week 4: July 17-21
• Week 5: July 24-28
• Week 6: July 31- August 4
• Week 7: August 7-11
• Week 8: August 14-18
• Week 9: August 21-25
• Week 10: August 28- September 1